Hong Kong Airport: Smiles Everywhere!
13.03.2014 15:21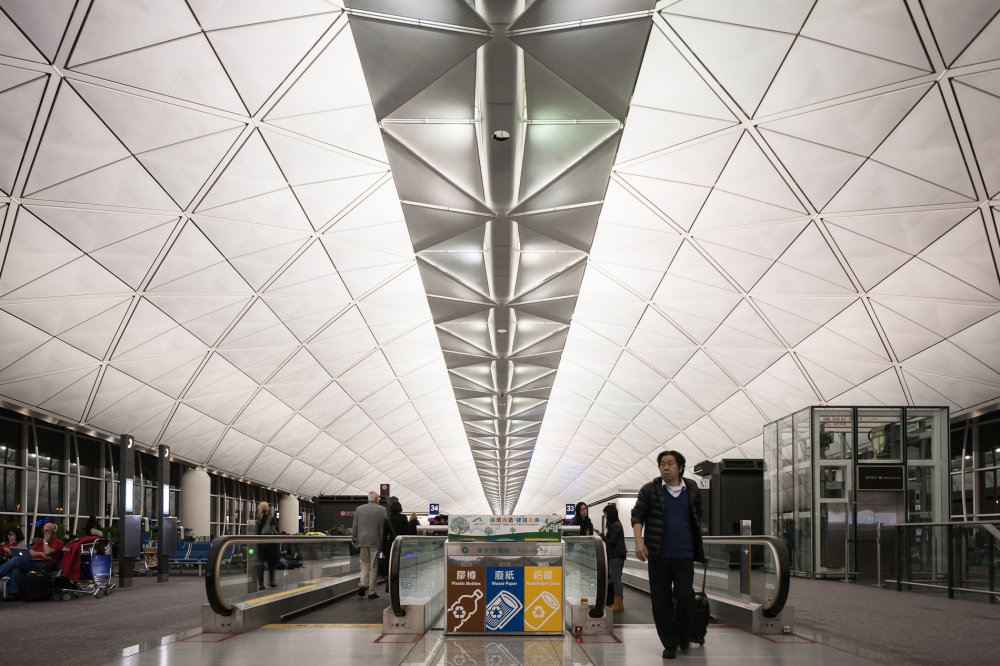 Hong Kong Airport | Image Resource: en.wikipedia.org
Islands are always delighting and beautiful! Have you ever tried to experience an island airport? Well, if not, you must witness the Hong Kong Airport, the island airport located on the island of Chek Lap Kok. Beautifully located, this airport is one of the best airports of the world. The international airport is operational since 1998 and is colloquially called the Chek Lap Kok airport. The international body caters to airlines from several places around the world and is a hub for Cathay Pacific, Dragon Air, Hong Kong Airlines, Hong Kong Express and Air Hong Kong.
The busiest airport in terms of cargo traffic, the international airport is the 12th busiest airport for the passenger traffic. The sprawling airport has large terminals, contemporary buildings and classy settings for some comfortable moments between flights. Retire yourself in the airport lounges, stuff your tummies with delicious food, and savour the flavours of the airport. The tasty ambience of the Hong Kong Airport is sure to leave you smiling while you are around.
The brilliantly constructed terminal 1 was the largest terminal in the world when constructed, and today it still stands at the third place with a capacity to handle millions of passengers. The posh settings at these terminals and fresh ambience rejuvenate you after a tiresome journey. Enjoy the contemporary styled airport and flaunt about having travelled to one of the best airports of the world. It's all about smiles, and smiles everywhere! Stay comfortable, stay smiling!
Kommentare